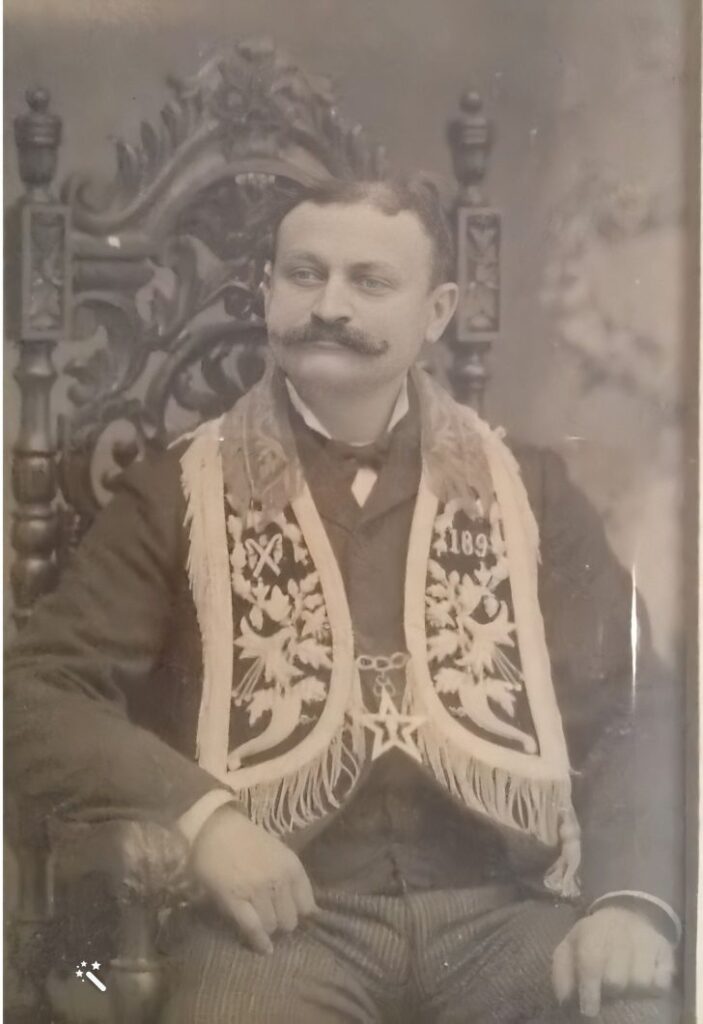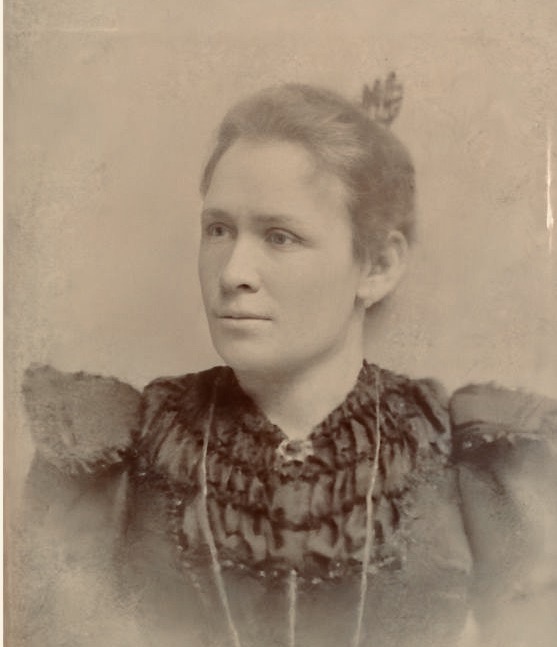 Bernhardt Gassenheimer, b. 1865 in Themar, was the one child of Samuel and Lotte (née Stein) to leave Germany and immigrate into the United States. He was the eldest son and the family strategy may have been that emigration offered him the best chance of socio-economic success. Several other Gassenheimer cousins had already gone to the States and they may well have assisted the 15-year old Bernhardt when he arrived in 1880 in New York City.
Ten years after his arrival, in April 1890, Bernhardt married an American born woman, Ella Holland. Ella gave birth to ten children, one of whom was stillborn, and several of whom did not live out of childhood. We know most about four of Bernhardt's and Ella's children: Rudolf, b. 1900; Gertrude, b. 1902; Walter,  b. 1906; and Joseph, b. 1908.
In 1892, Samuel Gassenheimer died. In the first listing in the , Bernhard was identified as one of his male heirs although his whereabouts were unknown/unbekannt wo. In May 1892, it was announced that Bernhard was not a representative of the company; on 28 October 1895, Bernhard and siblings officially left the Themar Gassenheimer business.
We do not yet know exactly when Bernhard died; census records indicate that it was before 1915: Bernhard is counted in the 1910 Federal Census, but is not in the 1915 New Jersey State Census nor in the 1920 Federal Census. While the 1915 census does not identify Ella as a widow, the 1920 does.
Assuming that Bernhard died between 1910 and 1915, this means that Ella was a single mother in her early 40s to five (5) children. Two — Bernard and Charlotte — were adult; the other three were under 15 years of age.
The date of Ella's death is also unknown; in the 1930 Federal Census, she was living with Charlotte, Walter, and Joseph Gassenheimer in Teaneck New Jersey.
Should anyone have more information or questions and/or comments about this family, please contact Sharon Meen at s.meen79@gmail.com
Bernhardt GASSENHEIMER, b. 25 Mar 1865 Bibra, 1880 to USA, d. [bef Jan 1920] USA
∞ (13 Apr 1890/NY) Ella Marie HOLLAND, b. Jun 1868 NY, d. 01 Apr 1932 Teaneck/NJ
1.Bernhard E. GASSENHEIMER, b. 03 Nov 1890 Hoboken/NJ, d. [USA]
1. Wm. H. GASSENHEIMER, b. circa 1893 [Hoboken/NJ?], d. 21 Jul 1895 Hoboken/NJ
1. NN (stillborn), b. 18 Nov 1894 NJ, d. 18 Nov 1894 NJ
1. Charlotte GASSENHEIMER, b. Jan 1896 USA, d. 03 Feb 1979 Englewood/NJ
∞  George BROSCHARDT
1. Florence GASSENHEIMER, b. Feb 1898 Hoboken/NJ, d. 07 Oct 1898 Hoboken/NJ
1. Thomas GASSENHEIMER, b. 03 Feb 1897 Hoboken/NJ, d. bef 1900?
1. Rudolf GASSENHEIMER, b. 14 Mar 1901 NJ, d. Oct 1967 Hudson/NJ
∞ Gertrud FUHRMAN, b. 26 May 1904 Guttenberg/NJ, d. 05 Oct 1975 PA/USA

2. Grace GASSENHEIMER, b.07 Aug 1927 Bergen/NJ, d. 07 Jul 1971 Wayne/NJ.
∞  Roy G. BARDOWELL, 09 Apr 1922 Savalmar/Jamaica, d. 11 Feb 2015 Oxford/FL

3. Cheryl L. BARDOWELL, b. 26 Sep 1955
3. Wayne Andrew BARDOWELL
3. Roy Glenn BARDOWELL
3. Tammy BARDOWELL

1. Gertrud GASSENHEIMER, b. Jun 1903 Hoboken/NJ, d. 23 Sep 1972 Bergenfield/NJ
∞ Albert DE TITTA, b. 17 Jun 1895 Nocarro/Italy, d. 17 Jun 1980 Englewood/NJ

2. Rosella Mary DE TITTA, b. 23 Oct 1923 North Bergen/NJ, d. 21 Dec 1995 Ocean/NJ
∞  Nicholas Michael ALBANESE, b. 13 Apr 1919 Italy, d. 25 Jul 2003 Brick/NJ

3. Nicholas ALBANESE, 13 Apr 1954 Brooklyn/NYC
3. Paul ALBANESE
3. Albert ALBANESE
3. John ALBANESE

2. Florence DE TITTA, b. 01 Oct 1925

1. Walter GASSENHEIMER, b. 09 Apr 1906 Hoboken/NJ, d. Aug 1958 Hudson
∞ (1) (1930) Marion BURKHARDT, b. 12 Jun 1910 NY/NY
∞ (2) (7 Apr 1906) Eleanor P. HURLEY, b. 07 Apr 1906 NJ, d. Aug 1990 NY/NY

2. Bernadette GASSENHEIMER, b. 19 Sep 1948, d. 10 Dec 2004 Florida
∞  (May 1972) Thomas J. POULOS, b. 13 Jul 1947 Brooklyn/NYC

3. Jennifer J. POULOS, b. 06 Feb 1975
3. Arielle A. POULOS, b. 26 Sep 1979

1. Josef GASSENHEIMER, b. 04 Aug 1908 NJ, d. Aug 1963 USA
∞ Marguerite/Margaret STACHURA, b. 16 Jan 1909 NJ, d. Mar 1972 Bergen/NJ

2. Gertrude GASSENHEIMER, b. 1938 NJ, d. 05 Oct 1975 Pennsylvania
2. Bruce GASSENHEIMER, b. 18 May 1941 NJ, d. 23 Jan 1975 Paterson/NJ